Recessed Display Cases Are a Spacing and Aesthetics Solution
Do you have trophies or awards to display in a location that just has no extra space?  A hallway that fills up with crowds moving through, or a room that requires a sleek finished look? Do you want a display case that integrates seamlessly with the architectural design in a particular room?
Recessed display cases provide a solution for showing off any number of trophies and awards in a space restricted area or in an environment where the display has to blend in seamlessly. Tablet and Ticket offers 3 types of recessed display cases: flat, radius or beveled—all with overlapping of rough openings to provide a quick and simplified installation for any size cabinets—and all providing a clean, finished look.
Tablet and Ticket offers start to finish solutions for recessed display cases:
Pre-planning for a perfect fit—detailed design drawings and samples provided;
Lighting choices—either fluorescent or incandescent;
Background choices—cork, fabric over cork, plywood or laminate are available;
Framing options—aluminum, stainless steel or brass frames with hairline joints and no visible fasteners.
Surfaces—manufactured  without distortion, buckle or deformations;
Door options—hinged, sliding or frameless pivot doors or easy rear access, lockable doors, and tempered safety glass.
Panels—mirror panels, cherry panels, mahogany panels and more;
Choice of finishes—aluminum with anodized finish or satin matte, brushed or polished solid brass, brushed or polished stainless steel, and select hardwood finishes, as well as painted finishes.
Tablet and Ticket can supply any recessed display unit—from small to extra-large—for your space and design needs, customized as needed for front or rear access. Contact us to get information on a recessed display case that fits your space and design specifications.
Recessed Display Case Profiles
Flat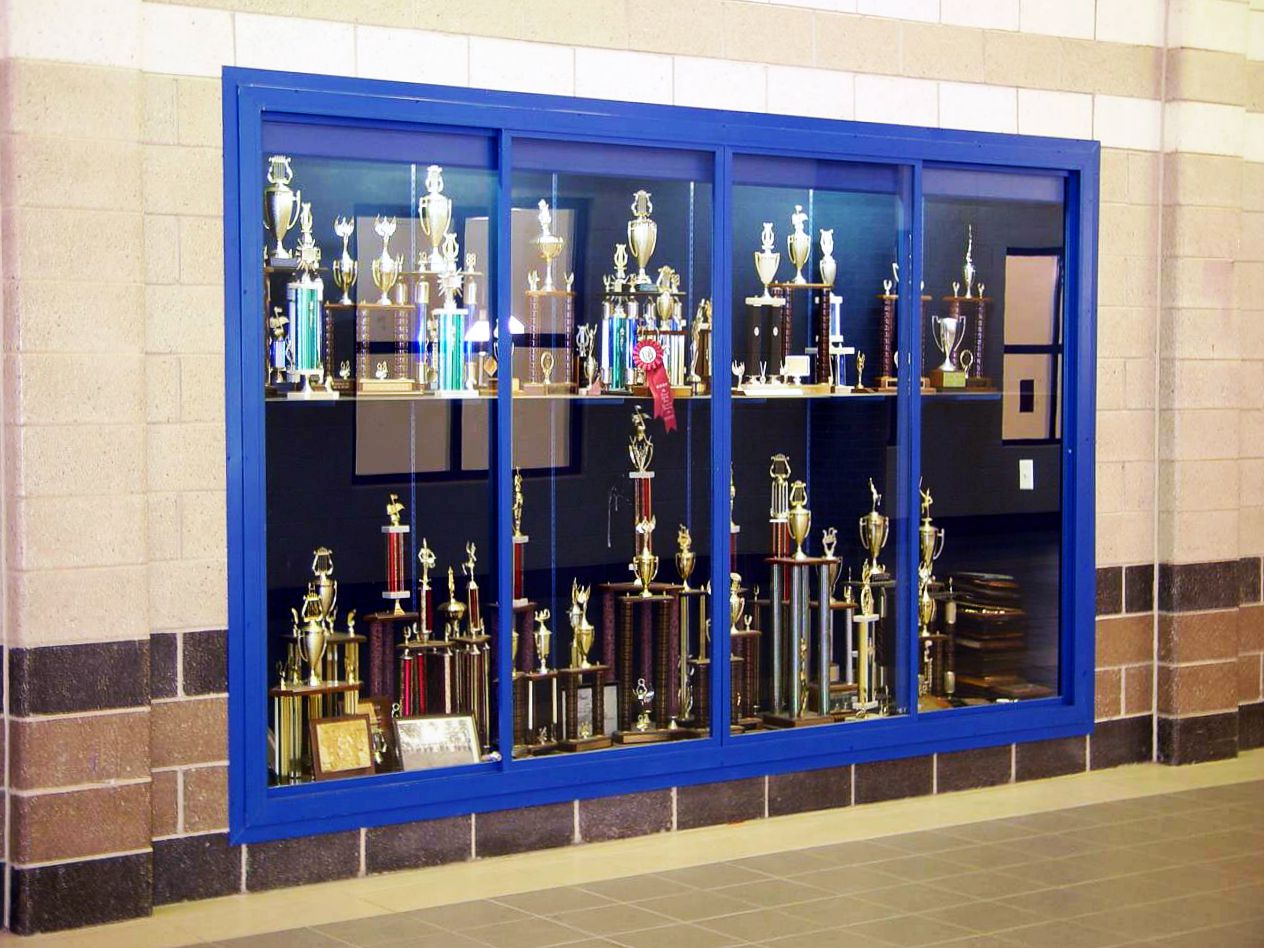 Our flat faced display case allows for a flush wall unit that has a sharp clean look.
Radius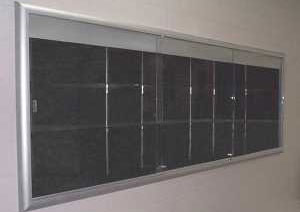 Radius Faced Display Case
Beveled
Beveled Face Display Case